Products
We specialize in Weaving and Weaving related accessories:

Looms – Toyota Airjet Looms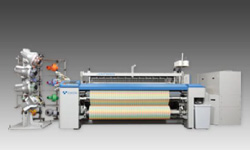 The JAT710 has been a best seller since its debut in 2003, and has gained a loyal following among a great many customers around the world. The new JAT810 has inherited its legacy of superb performance, while pursuing even greater energy savings and versatility, combined with thoroughly thought out ease of use.
Based on the underlying design concept of the JAT Series of "Weaving the highest quality fabric at the lowest possible cost," the JAT810 boasts a diverse range of original Toyota features, including an Air-Saving System that reduces energy consumption and the new "E-shed" electronic shedding motion. In addition, a newly developed function panel and a factory management system dramatically improve operability.
The JAT810 has evolved with the times and is designed to meet all your weaving needs.

WARPING & SIZING – Prashant Group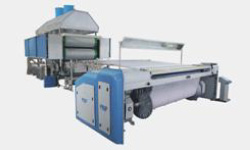 Prashant Gamatex
Prashant Gamatex is leading supplier of High speed Sectional Warping machine, Warping Creel, Single end warping, single end sizing, rotary and stationary creel manufactured under Technical Collaboration with GAMATEX s.r.I., ITALY.
Prashant West Point Machinery
Prashant west point is leading supplier of World class Sizing machine, warping machine, warping creel like V creel and H creel, Denim preparation machinery like ball warper and rebeamer, indigo dyeing machine, Polybeamer for PP and HDPE tapes, Unrolling creel and sample sectional sizing machine under Joint Venture with WEST POINT, USA
Prashant Ferber
Prashant Ferber is a leading supplier of warp beam trolleys, manual and motorized warp beam handling system, cloth roll storage and computerized automatic beam storage system under Joint Venture with FERBER s.r.l, ITALY

TODO - Japan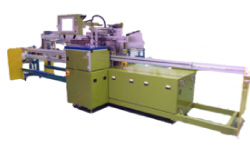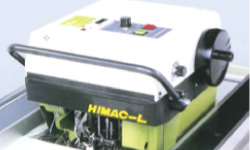 Todo, Japan can offer various machines like Tying Machine, Auto Drawing In Machine, Reaching Machine, Leasing Machine and Material Handling Equipment.

We can also offer Beams, Cloth Rolls, Heald Wires, Dropper Pins and other related Weaving accessories.
Also we can offer Grouting Material for the Airjet Looms.
For details of the above products, please contact us.